Machaon Diagnostics
Program Partner
Machaon Diagnostics is a preferred laboratory partner to pharmaceutical firms conducting clinical trials in the areas of thrombosis, hemostasis, nephology and rare disease. We offer both CAP/CLIA and GLP testing and regulatory-compliant method validation solutions for submission to the FDA and other regulatory bodies. Machaon Diagnostics has emerged as a leading laboratory for complement gene sequencing and other testing, due to our rapid turnaround and expedited study capabilities. Machaon was founded in 2003.
Kypha
Hosting Partner
Kypha is a clinical diagnostic company driven by the need for reliable and accessible diagnostic testing for immune system activation, particularly surrounding the complement system. Since its founding in 2010, Kypha's comprehensive complement activation diagnostics program has focused on sample workflows in various clinical settings in order to reduce sample management requirements and preanalytical variability. Kypha took another step in this direction with the acquisition of Biosensia and its proprietary next generation diagnostic platform, RapiPlex, designed for low complexity, CLIA-waived protocols and multiplex assay formats for disease specific testing panels. Biosensia also brings custom assay development expertise, regulatory support, and ISO13485-certified diagnostics manufacturing services with a track record of delivering custom assays for infectious disease, autoimmunity, cancer, allergy, and drugs of abuse with support for regulatory filings.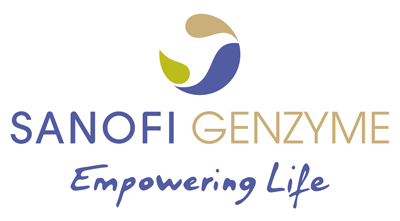 Sanofi Genzyme
Exhibition Partner
Sanofi Genzyme, the specialty care global business unit of Sanofi, focuses on rare diseases, rare blood disorders, multiple sclerosis, oncology, and immunology. We help people with debilitating and complex conditions that are often difficult to diagnose and treat. Our approach is shaped by our experience developing highly specialized treatments and forging close relationships with physician and patient communities. We are dedicated to discovering and advancing new therapies, providing hope to patients and their families around the world.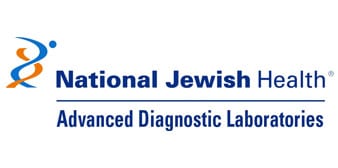 National Jewish Health
Exhibition Partner
For 118 years, National Jewish Health has been at the forefront of research and medicine. We integrate the latest scientific discoveries with coordinated care for lung, heart and immune diseases. Our focus is to:
Develop and provide innovative clinical programs for treating and rehabilitating patients of all ages and for preventing disease
Discover knowledge to enhance prevention, treatment and cures, through an integrated program of basic and clinical research
Educate scientists, physicians, health care professionals, and the public